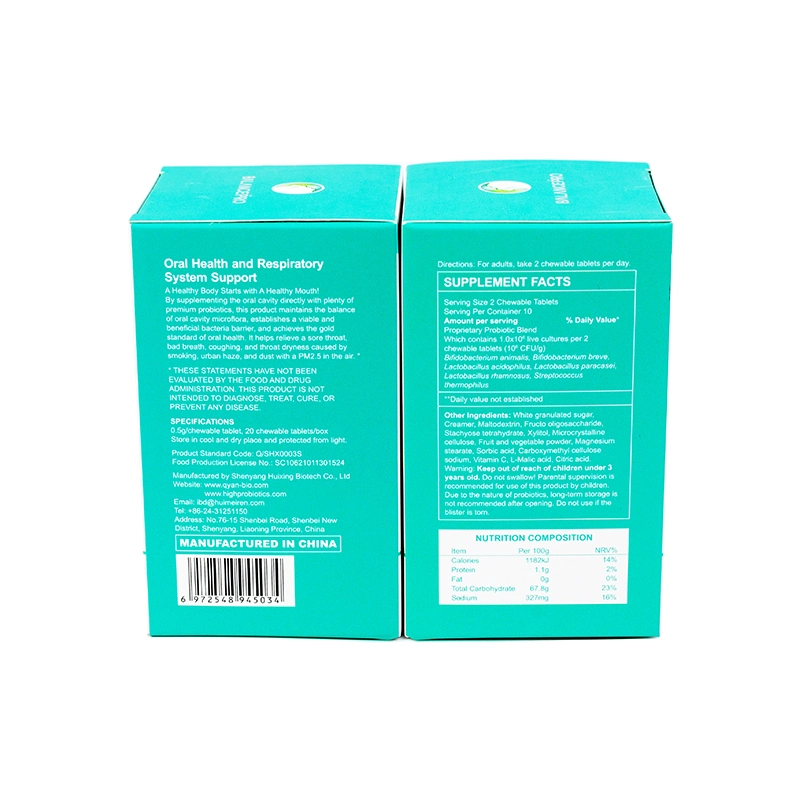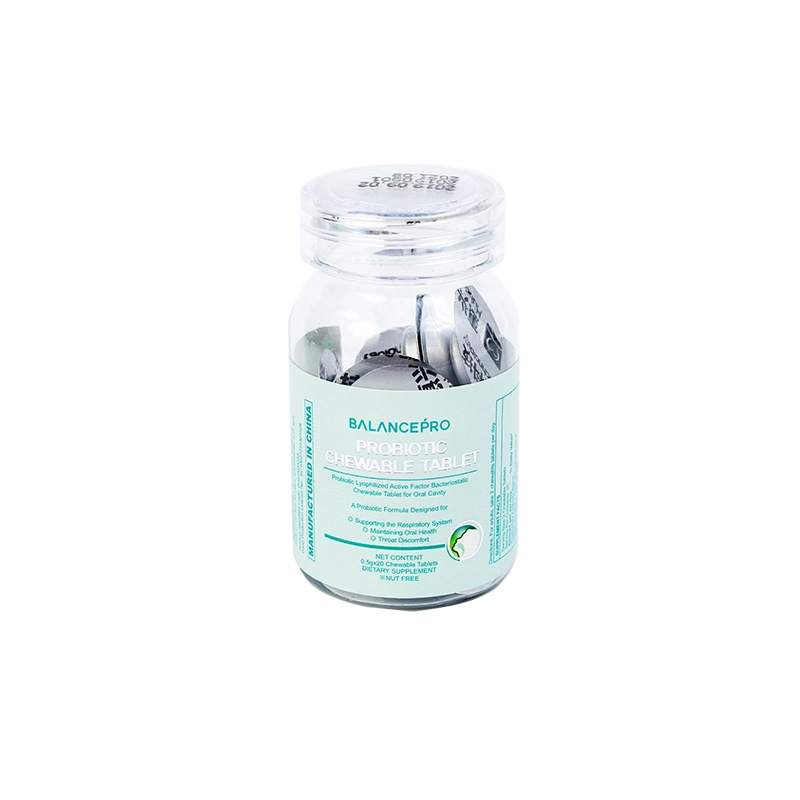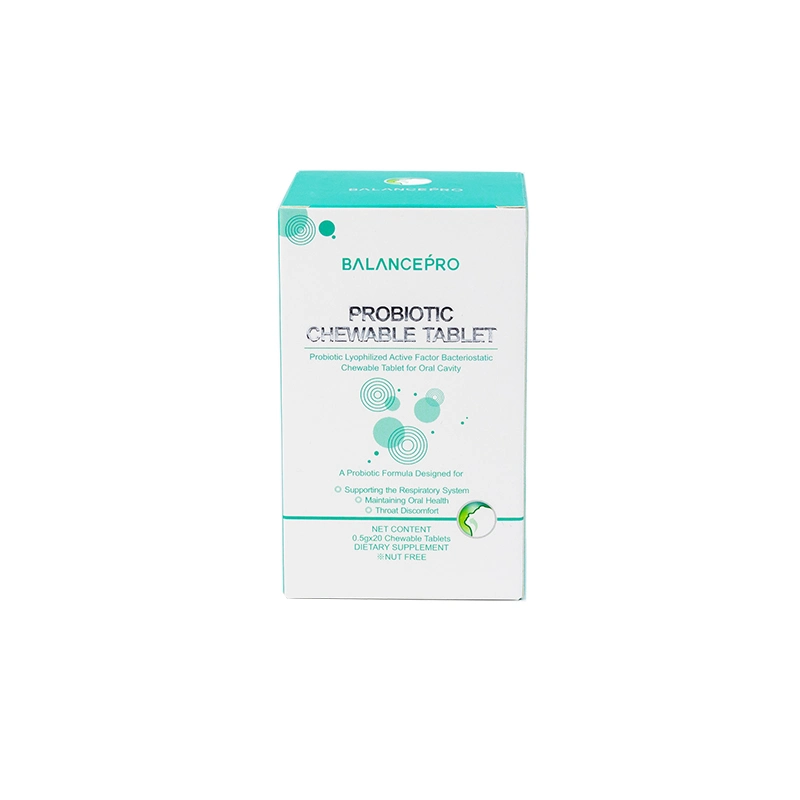 BALANCEPRO Probiotic Chewable Tablet
Probiotic Lyophilized Active Factor Bacteriostatic Chewable Tablet for Oral Cavity
* - Supporting the Respiratory System
* - Maintaining Oral Health
* - Throat Discomfort
Product Name

Probiotic Chewable Tablet for Oral Cavity

Brand Name

Effective Content

The total number of live lactobacillus (cfu/g) ≥1,000,000

Dosage Form

Specification

0.5g/tablet , 20 tablets/box

Directions

Serving size 1 stick pack.

For adults, take 2 chewable tablets per day.
Refrigeration not required, but may extend the product shelf life.

Main Ingredients

Which contains 1.0x106 live cultures per 2 chewable tablets (106 CFU/g)

Bifidobacterium animalis, Bifidobacterium breve, Lactobacillus acidophilus, Lactobacillus paracasei, Lactobacillus rhamnosus,
Streptococcus thermophilus

Other Ingredients

Creamer, Glucose, Skimmed milk powder, Maltodextrin, Fruit powder, Inulin, Fructo oligosaccharide, Stachyose tetrahydrate, Resistant dextrin, Xylo-oligosaccharide, Magnesium stearate, Oligopeptides powder of marine fish, Citric acid.

Shelf Life

Remark

We are PROBIOTIC manufecturer, with our technology, we can ensure an effective level of bacteria (1.0x106 CFU/g) until at least the "best by" date.
WARNING
Keep out of reach of children under 3 years old. Do not swallow! Parental supervision is recommended for use of this product by children. Due to the nature of probiotics, long-term storage is not recommended after opening. Do not use if the blister is torn.
DO YOU HAVE ANY OF THE FOLLOWING ORAL PROBLEMS?
WHAT ARE THE REASONS?
Environmental changes, Poor quality of personal oral hygiene, etc.
Imbalance of oral microecology (fewer and fewer beneficial bacteria)
Decreased oral immunity, Conditional pathogens bacteria turn into pathogenic bacteria
Bad breath, Recurrent oral ulcer, Dental caries, Periodontal disease
Supplementing with our oral probiotic product
Produces organic acids, antibiotics, antioxidants, reduce the saliva pH value
Inhibits the growth of oral bacteria (Streptococcus mutans), reduces the content of volatile sulfides in the breath, eliminates
free electrons in the oral environment.
Repair oral probiotic biofilm ecological defense barrier
Symptoms and signs disappear (Bad breath, Recurrent oral ulcer, Dental caries, Periodontal disease)
1. High content active probiotics (106 CFU/g).
2. 6 kinds of probiotics + vitamin + prebiotics, supplementing probiotics and nutrients at the same time.
3. Convenient to conserve at room temperature, ready to be served.
Suitable crowd
1. People with bad breath.
2. People who have recurrent oral ulcer.
3. People with dental caries.
4. People who have periodontal patient.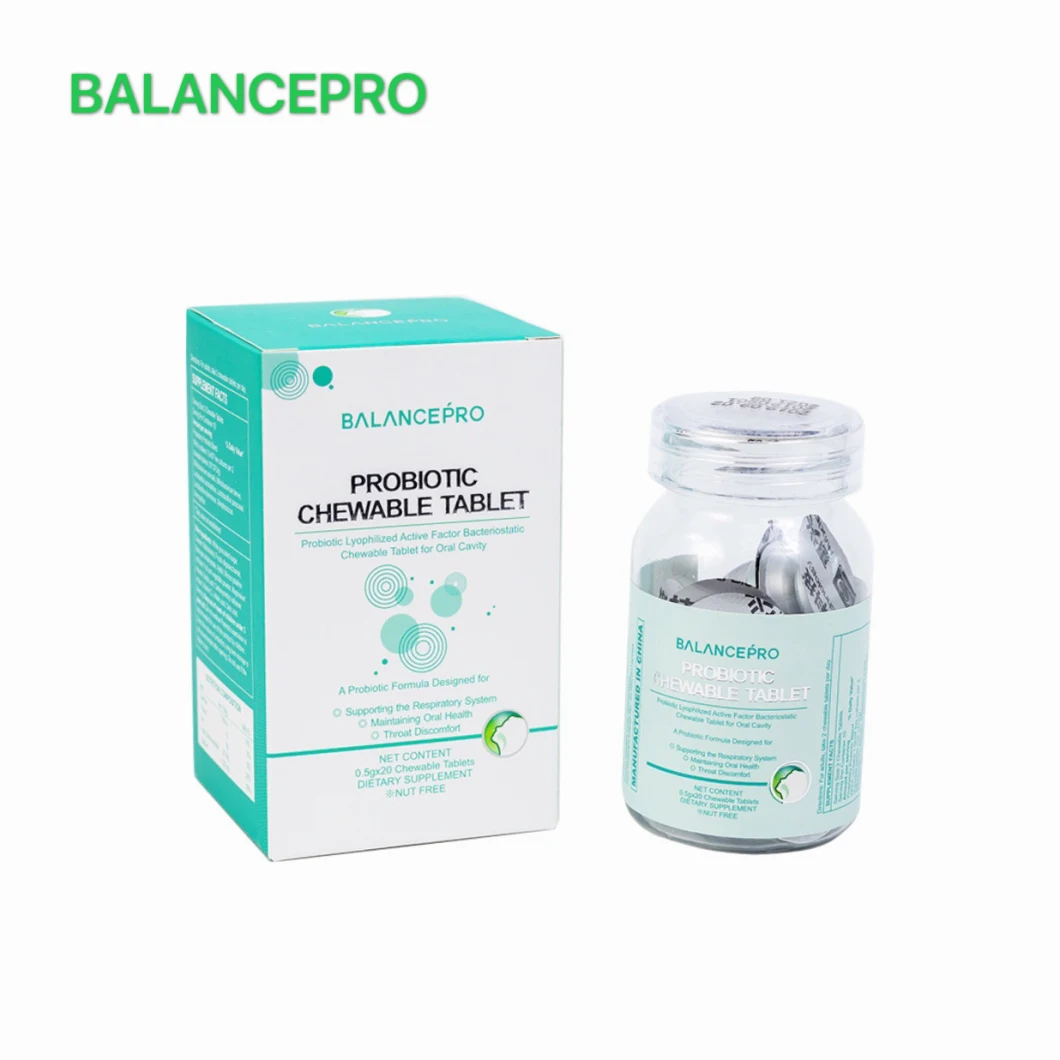 BALANCEPRO Probiotic Powder Drinks (Orange)
Seven Probiotics & Four Vitamins & More
-Regulate Intestinal flora
-Prevent diarrhea and constipation
-Improve body immunity

Shenyang Huixing Biotech Co., Ltd. is a new high-tech and growth-type enterprise with concentrating R&D, manufacture and sales of "New Type Micro-Ecological Products", which is a leading enterprise of the probiotics application area in China. Huixing manufacturing base locates in Shenyang shenbei industrial zone which is the national science and technology industry zone, the plant covers 20,000 square meters and equips with five big specific items including ten hundred thousand grades of air cleanliness decontamination manufacturing shop, packing workshop, central warehouse, logistics center and R&D center with more than 300 staffs on active duty.
We have the professional attitude and always make strict demands on ourselves with using international production standard, to be the highest standard of probiotics manufacturing enterprise in China.

WHAT ARE HUIXING PROBIOTICS PRODUCT?
Huixing probiotic products have 18 years of development history, production location in Shenyang, China, Asia. All of our
probiotic products are designed to allow people to live healthier and longer lives by supplementing the body with probiotics to regulate the micro-ecological system in the body, even if you eat a lot of unhealthy foods (such as lots of sweets, butter, hamburgers, etc.) or abuse antibiotics or don't exercise for a long time.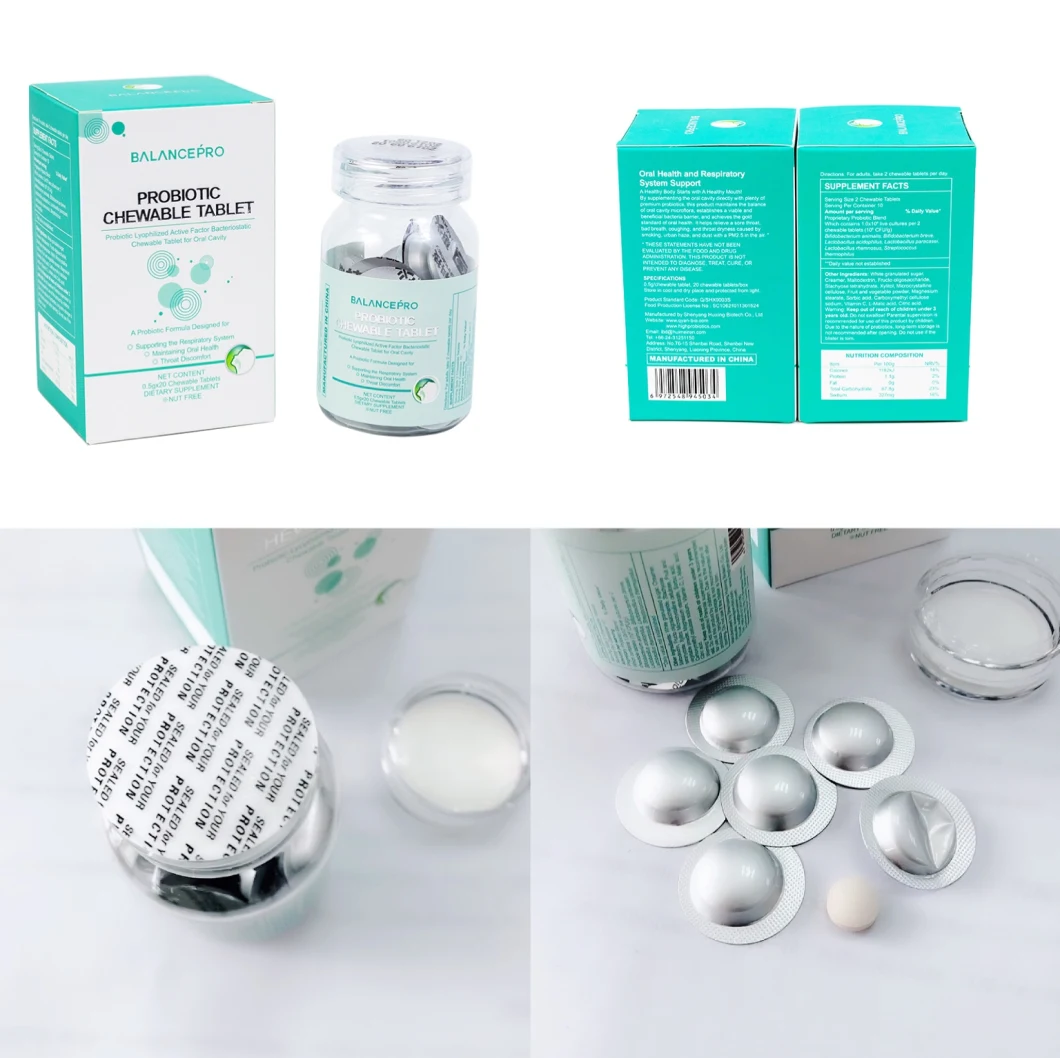 You will have three benefits if you regularly consume our probiotic products:
First, you will be healthier, and you will reduce the chances of getting sick than before or others (eg Intestinal diseases,
vaginal inflammation, skin diseases, oral diseases, obesity, etc.) because our probiotics can strengthen the body immunity.
Second, you will look younger and more energetic, because our probiotics can speed up the body's metabolic function and slow down
the aging of the skin.
Third, you will get good interpersonal relationships, such as: reducing bad breath and obesity. Because our probiotics can promote
intestinal peristalsis to help you defecate, and also reduce the amount of volatile sulphide in your breath.
Our probiotic products are more safer, more convenient and more effective, because we have obtained Business License, Food
Production License, SIO9001, HACCP, Food Production Project Environmental Assessment Report, Purification Workshop Inspection Report, Purified Water Inspection Report, Probiotic Solid Beverage Enterprise Standard, Tablet Candy Business Standards, Powder Drinks Product Test Report, Tablet Candy Test Report, etc.
Due to the three visible benefits and three advantages that our products bring to people, our products are recognized, loved and
purchased by everyone.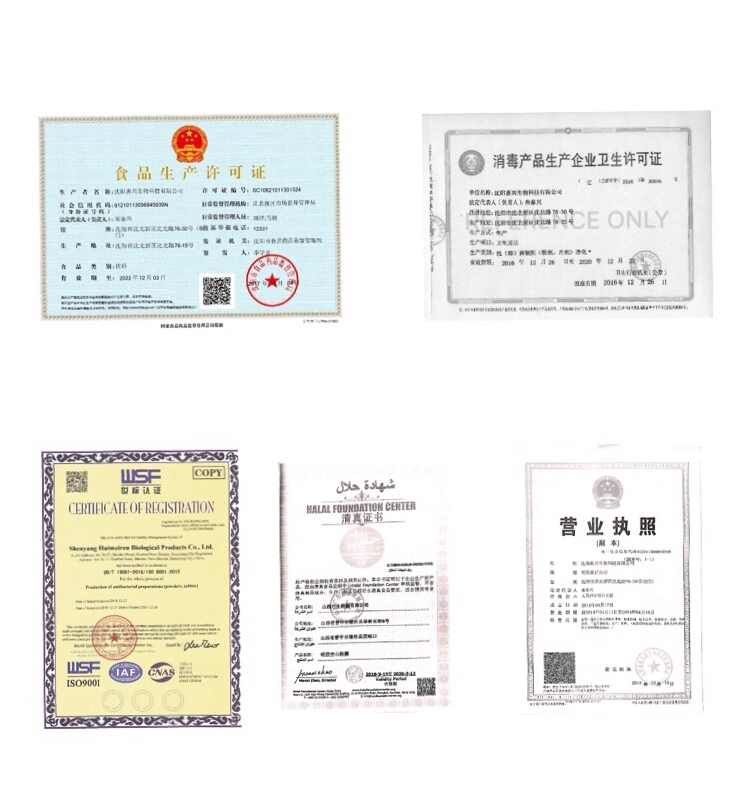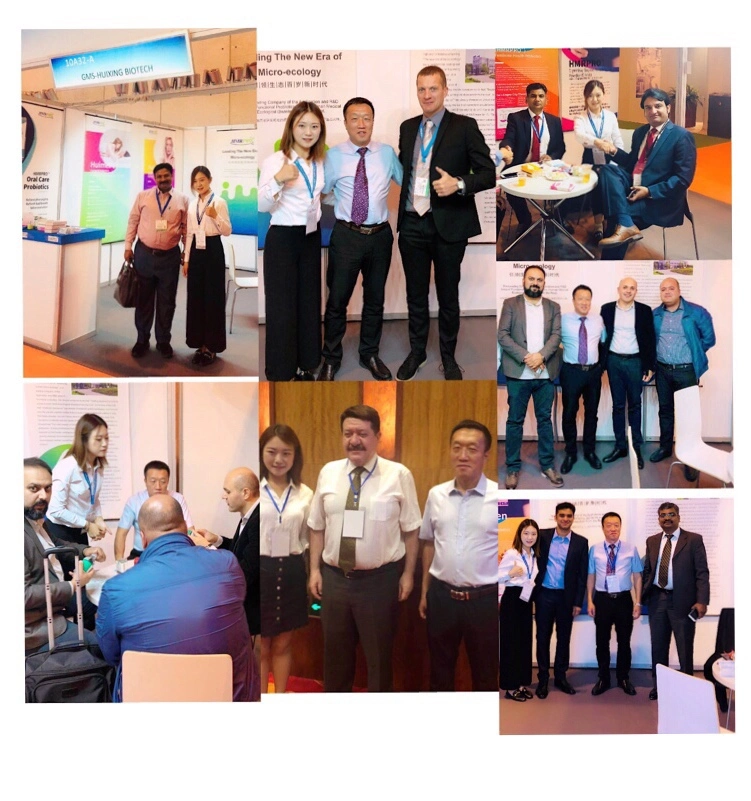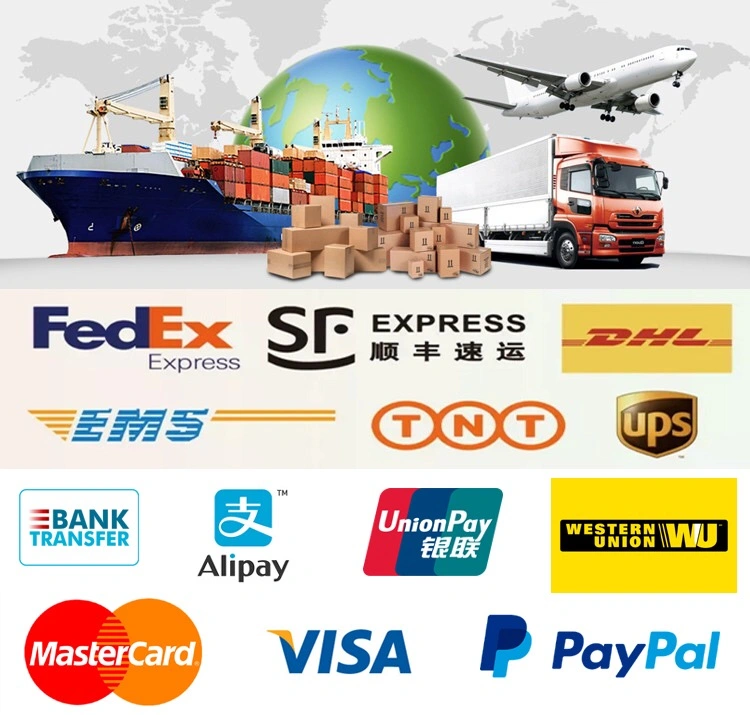 Q1: Why choose Huixing Biotech Co. Ltd on Alibaba?
A1: Huixing Biotech is a new high-tech and growth-type enterprise, all products of our company are researched and developed and produced by ourselves, we are also a leading enterprise of the probiotics application area in China.
Q2: What's advantage of our products?
A2: a. Top-quality raw materials.
b. Strict inspection control on each production process.
c. Flexible ODM service on every aspect.

Q3: Can I get a sample to check your quality?
A3: Of course. After price confirmation, you can require for samples to check our quality.
Q4: How long is your delivery time?
A4: Normally, it depends on the item and the quantity of your order, no more than 20 days.
Q5: How do we make the payment?
A5: We accept T/T, L/C, Western Union, Paypal, Alibaba, Visa.